Disclaimer: This book was sent to me by the publisher, Simon and Schuster, via Edelweiss+ for an honest review. 
Genre: YA/Contemporary/Mystery/Thriller
Plot: Remy Tsai used to know how her story would turn out. But now, she doesn't even know what tomorrow will look like.
She was happy once. Remy had her boyfriend Jack, and Elise, her best friend—her soulmate—who understood her better than anyone else in the world.
But now Jack is dead, shot through the chest—
And it was Elise who pulled the trigger.
Was it self-defense? Or something deeper, darker than anything Remy could have imagined? As the police investigate, Remy does the same, sifting through her own memories, looking for a scrap of truth that could save the friendship that means everything to her.
Told in alternating timelines, Thelma and Louise meets Gone Girl in this twisted psychological thriller about the dark side of obsessive friendship.
Opinion:
"Jack's blood is on my face and in my hair, on my arms and under my fingernails. There was so much, the paramedics had rushed to me, checking for signs of trauma, but they couldn't see the hole in my heart.
My name is Remy.
I am seventeen years old.
This won't last forever."
If you're looking for a book that will leave you feeling lost, confused, unsure of your current relationships, angry, sad and utterly devastated…
…you've come to the right place.
The Best Lies is a book that literally any and every person can relate to.
Whether it touches the angst in your stomach for never experiencing a friendship so true and heartfelt; tickles the sadness in your heart for lost love or flicks awake the inner child slumbering deep inside you that can relate to the dire need for someone – this book is going to rip your feelings out through your eyeballs and leave you so full, you'll be empty.
"I am pain and pain is me."
First off, this book isn't going to be what you think. Even from the quotes I have inserted throughout this review, you are going to be making assumptions as where this story will go. And most likely, you're going to be wrong. This book is about toxic relationships, mental health, obsessive behaviors, manipulation, family dynamics, love, friendship and of course…lies. It is beautiful and tragic, and embodies innocence so fiercely that you can't help but weep for every character.
"I am alone now as I was then."
Remy Tsai is a straight-edged and somewhat reserved character. From the beginning I saw the patterns of how Remy would envelop herself into her relationships with friends or boyfriends. She gave every part of herself up and quickly latched onto them if they said something nice to her, and then fully looked to them to fill her with happiness and love. I found her character to be a lost soul, looking for others to tell her who she is or how she should feel about herself and the world. For me, Remy embodies a typical teenager. Desperately trying to discover who they are through the people they surround themselves with. Hoping they will be remembered, loved and needed by others.
When Remy first meets Elise, it is in a moment of deep rejection and sadness for her. She has just been dumped and is feeling alone and unwanted. But then Elise is there. Reaching out a hand and whisking her off into a spontaneous night of adventure and mischief. And so begins their fierce friendship of love, truths, lies and painfully raw emotions.
"Elise was electricity. I was the night. She banished the darkness, she lit me up."
Elise is an electrifying, exciting, daring and fierce character. She is strong and courageous, stands up for herself and others, and sees herself as a vigilante put on Earth to right every wrong. She is intoxicating and beautiful. She is a character we would all love to be friends with, and even love to BE. For Remy, being around Elise was like breathing in sunlight or Heaven's air. Elise made her feel safe, wanted, important and necessary. Which is everything that Remy never felt in life.
"Elise liked that I needed protection, and I liked that she wanted to protect me. We needed each other, we chose each other, and there was power in that."
Both of the girls also have difficult family lives they fight to keep hidden from the rest of the world. Remy's parents are involved in an emotionally abusive relationship that involves nightly screaming matches, adultery and the continuous act of her father leaving their family, only to return again in a few days. Elise was abandoned by her mother at a young age and left with an absent and angry father. Both girls find camaraderie and solace in each other, and use each other as lifelines to survive each day in their own personal Hells.
"'I need you, Remy,' she said softly. What she was saying: I love you. After a moment I said, 'I need you, too.'"
But this isn't just a story of strength between two friends, or family dysfunction. It is also a story of obsession and need. I can't go too into detail without giving away all the best parts, but this story definitely takes a turn into a space of deep darkness and sorrow. The relationships and friendships that once felt uplifting and whole, begin to crumble. The common theme for many of these characters was their overwhelming need to be NEEDED. It leaves you feeling irritated because they can't find love for themselves and have to seek it out in others. But it also leaves you aching because you know EXACTLY what that need feels like. To be wanted and accepted by others.
"She wasn't magical. She was magic itself and I was completely under her spell."
Obviously, this story ends tragically. Remy's boyfriend is killed by her best friend and it is…devastating. But the reason behind WHY he is killed, is really why you want to read this story. It is intricate, well-developed, dripping in emotional turmoil, and embodies every feeling a teenager can have.
But just remember.
This isn't a happy story.
It will hurt you, and you will feel lost afterwards. Just as I do now.
So tread carefully.  
"A night tech comes into the room. 'Are you okay?' he asks. I answer honestly. 'I don't know.'"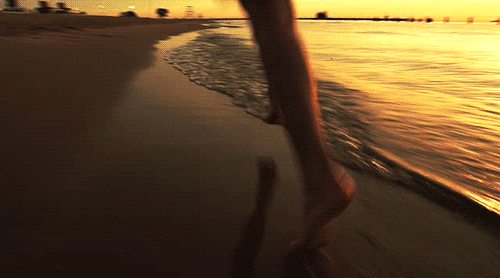 .