Genre: Young Adult/Historical Fiction/Fantasy/Romance
Plot: A sound awakens her. There's darkness all around. And then she's falling…
She has no idea who or where she is. Or why she's dead. The only clue to her identity hangs around her neck: a single rusted key. This is how she and the others receive their names—from whatever belongings they had when they fell out of their graves. Under is a place of dirt and secrets, and Key is determined to discover the truth of her past in order to escape it.
She needs help, but who can she trust? Ribbon seems content in Under, uninterested in finding answers. Doll's silence hints at deep sorrow, which could be why she doesn't utter a word. There's Smoke, the boy with a fierceness that rivals even the living. And Journal, who stays apart from everyone else. Key's instincts tell her there is something remarkable about each of them, even if she can't remember why.
Then the murders start; bodies that are burnt to a crisp. After being burned, the dead stay dead. Key is running out of time to discover who she was—and what secret someone is willing to kill to keep hidden—before she becomes the next victim…
Opinion:  
Death, lost love, walking corpses, corsets, propriety, falling from graves, curious momentous and magic.
Finally.
The spooky Historical Romance that your Gothic little heart was searching for.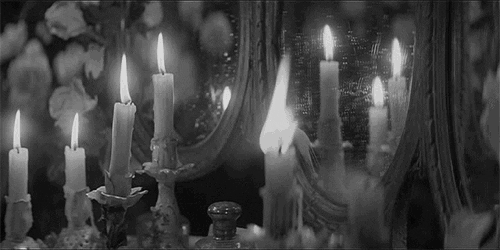 Smoke and Key was just as beautiful, dark, sorrowful and mysterious as I'd hoped it would be.
Kelsey Sutton is Queen when it comes to ingenious and creatively mind-bending YA plots. She brings fantasy to life and completely astounds me with her imaginative ideas for books. Countdown clocks to death in Gardenia, a book of poetry about a girl living a life of imagination in The Lonely Ones, and a world where emotions take human form in the Some Quiet Place series?!
*Swoon*
But my newest Kelsey Sutton obsession centers on Smoke and Key. It's an eerie Gothic mystery dripping in fog and Tim Burton tendencies. The story takes place in the late 1800's and early 1900's, and moves between Key's memories of her life and her time in Under. It is a time when young ladies are thrust into corsets and skirts, where propriety is everything, and when being caught with a member of the opposite sex in public, without a chaperone, is downright scandalous! It is a YA Crimson Peak (without the weirdness) and Corpse Bride mashup, stuffed with romance, murder and magic.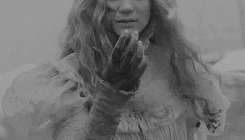 Under is neither heaven nor hell, it is a place in between, or so its inhabitants think. The place is downright creepy, and I was enamored with every moment of it. There is only dirt, cold and corpses in this depressing place and each person who walks its floor possesses the names of the objects they came with: Key, Smoke, Ribbon, Journal, Pocket Watch, Doll. The characters and the world of Under is like a funhouse for the dead. It's filled with charismatic characters whose flesh and organs are literally decomposing before the readers eyes, and they're tipping over the Looney Tunes side of the sanity spectrum.
Though there is no clear indication of what age characters like Key, Smoke and Journal are, I would have to guess that they are in their late teens or very early twenties. I found Key to be an absolute dream and am so grateful the author didn't turn her into an immature wailing female. Key is the picture of poise and manners, even in death, and she comes off as an incredibly strong-willed lady of the dead. Match her up with the brooding, curious and dashingly Gothic Smoke, and we've got ourselves the match-up for every bleak black heart out there!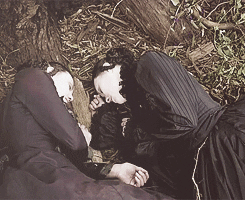 But obviously, the real addiction here is the thrilling ride the reader takes as they begin to uncover what Under is, and how these people got there. As Key's memories begin to surface, she gets snippets and clues of her life when she was alive. A big house with a girl who calls her sister, a boy in a library, and American with an infectious grin and a knack for fighting. Each memory brings Key closer to learning about herself and how she died, but it also brings her closer to the dark side of her life.
This book brought out so many emotions in me while I was reading. Sadness, longing, excitement, disgust, curiosity. I LOVE the world this author created and the characters that fill its pages. It was so different from every YA Fantasy story currently out right now, and it is bound to be a favorite if you love a Gothic tale with magic. I devoured every page and am still hopelessly looking for more…*sigh*.
I'm going to be looking at cemeteries with longing in my eyes now.